October 21, 2019
Give Back Through Our Annual Food Bank Drive
Did you know that every week 27 500 people are supplied with food from the Greater Vancouver Food Bank Society?
Did you know that 44% of these people who need food are seniors and children?                                                                                                                                                                                                              

What can you do to help?
We will be having our annual food drive for the whole month of November. As we near the holiday season, it is important to help people in our own community who are in need of basic food items.
A food drive raises food to donate to the food bank. This year (2019) we hope to gather at least twelve boxes of food. Again this year, teachers at PALC are going to try to fill their box of donated food before any of the boxes in the class rooms are filled!
The Greater Vancouver Food Bank is an organization that helps to feed the hungry and needy people in our communities. It serves the people of Vancouver, Burnaby, New Westminster and the North Shore. The goal of the Food Bank is to provide food and related assistance to those in need.
Please check out their website to learn more about the ways in which you can help to fight hunger in your local community.
Please help by bringing food items to donate to the food bank.

There will be a donation box placed in every classroom at the PALC for the whole month of November.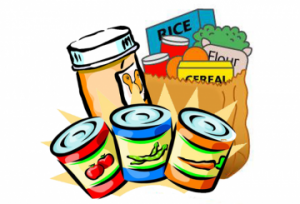 Most Needed Items:                                
Canned meat/fish
Stew or chilli
Peanut butter
Whole wheat pasta/rice/barley or oats
Pasta sauce
Canned fruit/vegetables
Canned beans, chickpeas & kidney beans
Low sugar cereal
Baby formula
Baby food
100% fruit juice
Please note, we do not accept the following items:
Homemade items
Expired food
Products containing alcohol
Open packages of food